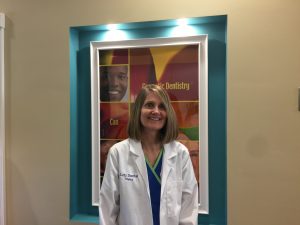 Patricia Algerio
Our office manager, Patricia (AKA Trish) has been working in the dental field for more than 28 years. She is highly energetic, very friendly and has a lot of common sense. She moved from Long Island, New York 15 years ago and currently resides in Seven Oaks community in Wesley Chapel. Her hobbies include elliptical training, running, weight lifting, and nutrition.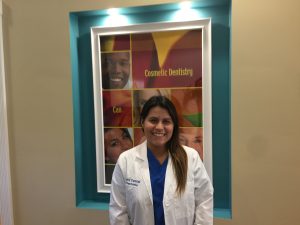 Stephanie Quiceno
Our dental hygienist, Stephanie (AKA Steph) is a licensed dentist in Republic of Columbia. She moved to Columbia with her family when she was a teenager and received her dental degree there. She is working toward getting a dental license in the US. She is bilingual, very smart, highly motivated and likes to make patients feel comfortable. Her hobbies include reading, yoga, and going to the movies.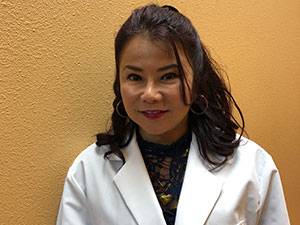 Jan Hwang, RN
Our Registered Nurse, Jan (AKA Boss Jan) has been an emergency room nurse for the past 28 years. She is a hard working, compassionate and very social nurse. She is an expert at starting and monitoring IV sedation for those patients who want to go to sleep for a dental procedure. Her hobbies include all types of cooking, watching Thai videos, traveling and Orange Theory.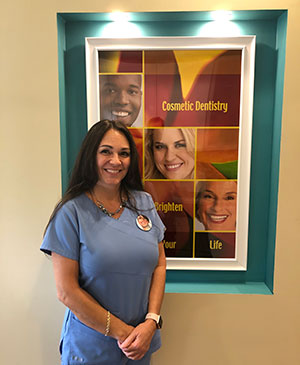 Kim Schwartz
Our office manager, Kimberly (AKA Kimbo), has over 25 years of dedicated dental management experience. Kim's advanced knowledge of every aspect of the dental office enables her to provide excellent guidance and training for our practice. Kim works hard to assure things run smoothly and efficiently for our patients and staff. She always does her best to keep patients informed, eliminate any waiting time and to get the best benefits allowed by the insurance company for our patients. Kim and her family have relocated from South Florida and now live in Land O Lakes in the Connerton Community. Her hobbies include meditation, spending quality time with her 2 beautiful school aged daughters, cooking for the family and relaxing by the pool with her mini Labradoodle and Goldendoodle.
29448 FL-54
Wesley Chapel, FL 33543
(813) 528-8900