CT Scan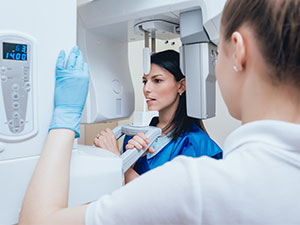 Achieving successful treatment outcomes relies upon using the best diagnostic technology to develop the most appropriate plans of care. A CT scan is one of the most advanced and multifunctional radiographic technology products available today.
With this versatile, and high tech system, multiple types of two and three-dimensional images to facilitate the most precise and effective care can be obtained. High-resolution radiographs of the teeth provide the dentist with the best means to accurately assess orofacial health and development as well as to formulate the most effective treatment plans for a full range of procedures.
An exceptionally designed and engineered system, a CT scan offers the shortest scan time and can very comfortably obtain distortion-free images from a number of angles with the lowest radiation exposure to the patient.
29448 FL-54
Wesley Chapel, FL 33543
(813) 502-1502